There's always something to celebrate in Milwaukee. And I'm not just talking about the music, food and art festivals that fill the summer, or the azure views of Lake Michigan, or even the city's beer-steeped history. I'm talking about the jovial bands of people walking the streets of downtown every time, bachelor parties, wedding parties, father-daughter dances. Really, any occasion is good there to pack the flask and break out the party gear.
Not sure what to do in Milwaukee? We are here to help you. Our travel experts listed down the top 5 best activities in Milwaukee so you can make the most out of your trip.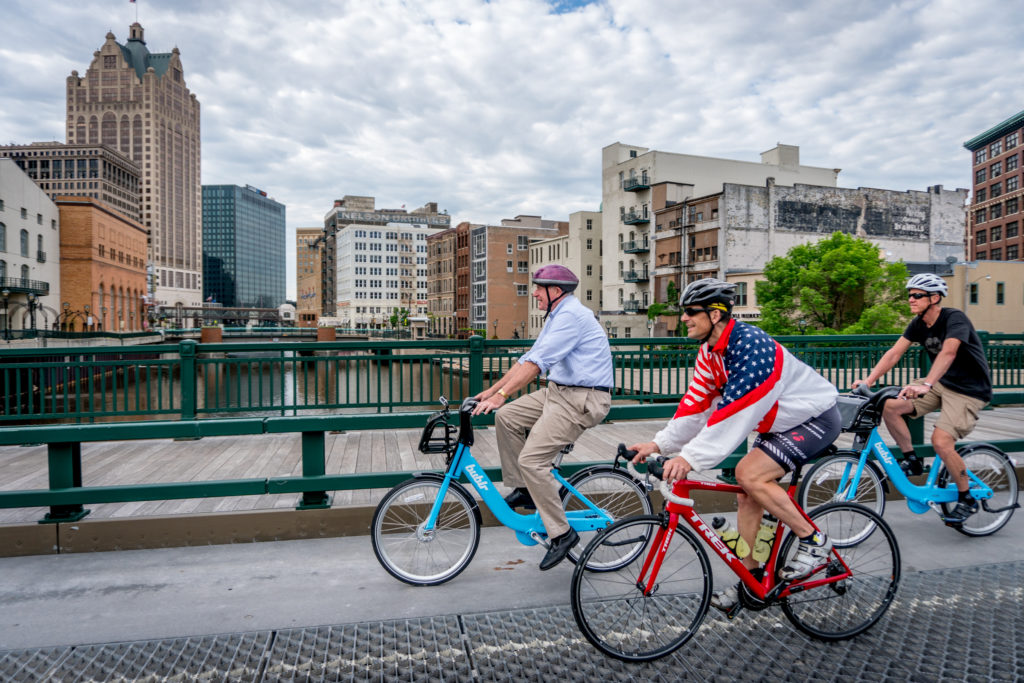 Milwaukee is a great city to explore by bike. With dedicated bike lanes in many city streets, as well as miles of paved and off-road trails, you'll be able to easily explore the area on two wheels.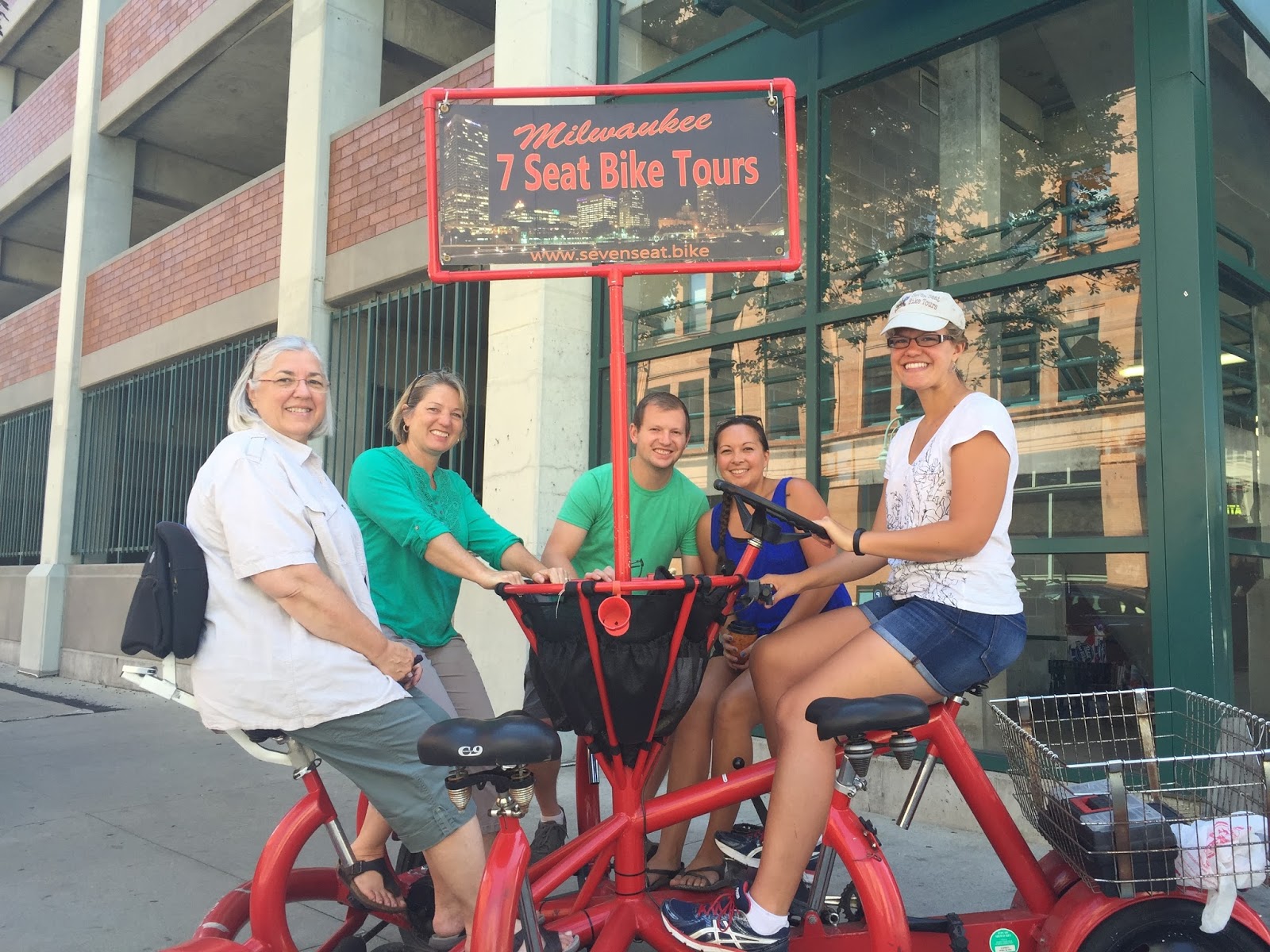 Another great adventure on bike is the Milwaukee Seven Seat Bike. This combines the two things we like best- riding in the outdoors and exploring our town. On this tour you'll not only discover the extraordinary and sometimes grisly history of the neighborhood, but also get a chance to wave and pose for pictures as stunned passers by stare at your extraordinary means of transportation. With 7 riders sit facing each other, so you'll have fun with your friends or meet new people. Tours are entertaining, fun, and educational.
Take advantage of the beautiful fall weather and rent a kayak from the Milwaukee Kayak Company. Solo and tandem kayaks are available, as well as traditional canoes and stand-up paddle boards. Take a kayak down the Milwaukee River and do a little sightseeing. Along the way, grab a bite or a drink at Lakefront Brewery, Barnacle Buds, The Harp or Ale Asylum, which all have docks.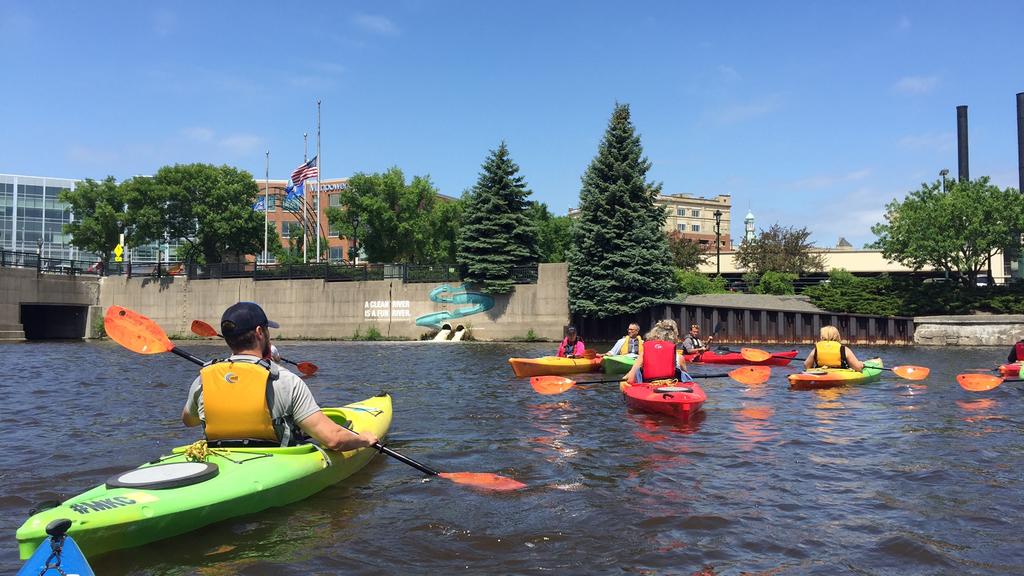 Another activity to check out is paddle boating at Juneau Park on the lower east side. Wheel Fun Rentals offers paddleboat, hydro-bike and RC sailboat rentals here. You can't beat the view and it's a great activity if you want to sneak in some fresh air and sunshine before the cold sets in.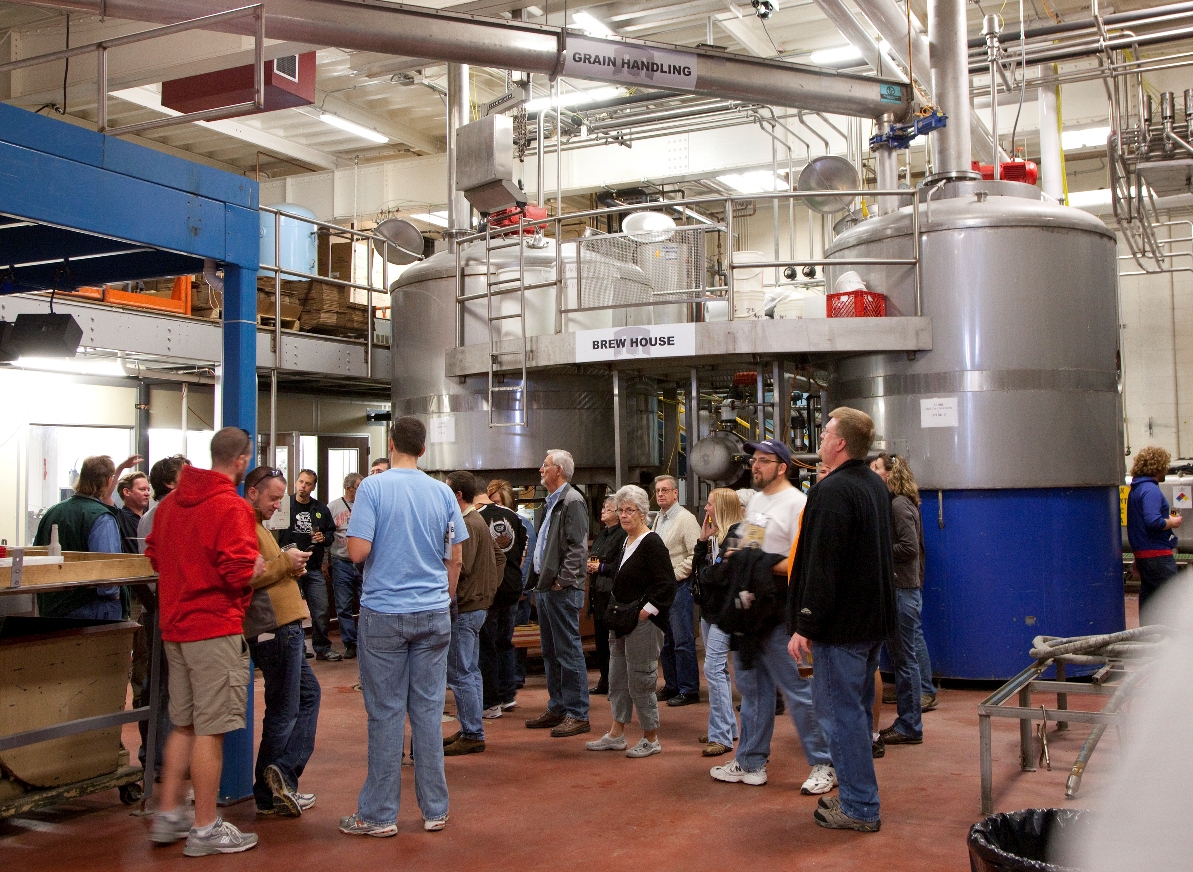 Milwaukee was once known as the "beer capital of the world." Whether it's on tap, in bottles, cans or kegs, beer is what "made Milwaukee famous." From legendary German brewers Blatz, Pabst, Schlitz and Miller to modern craft brew masters, Milwaukee's beer heritage and culture still thrives today. Great beer, great places to drink it and food to pair with it can all be found on Milwaukee's sophisticated beer scene at MillerCoors, microbreweries, thriving brewpubs, corner taverns, brewery tours and historical attractions.
If you've spent any time in the 3rd Ward in downtown Milwaukee, you may have noticed a mobile bar that always has people laughing and having a good time. Welcome to Milwaukee's own Pedal Tavern.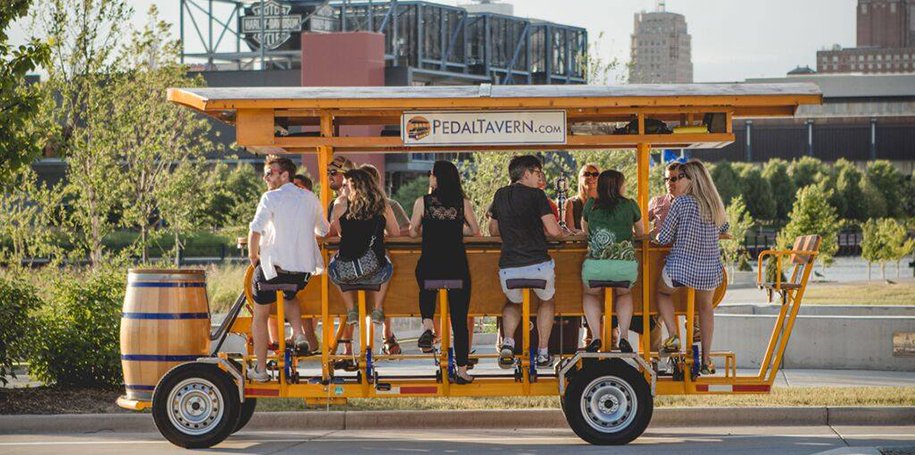 The Pedal Tavern was brought to Milwaukee a few years ago and has expanded to having 5 "bike bars." The Pedal Tavern runs from 10am – 10pm daily which works perfectly for starting the day or night. Each "bike" features 10 pedal seats and 6 non-pedal seats. It is completely pedal-powered, but one outrageously fun staff member will do the steering.
Milwaukee's Pedal Tavern is popular during the spring and summer months — and there's a NEW attraction coming to the Milwaukee River with a similar concept!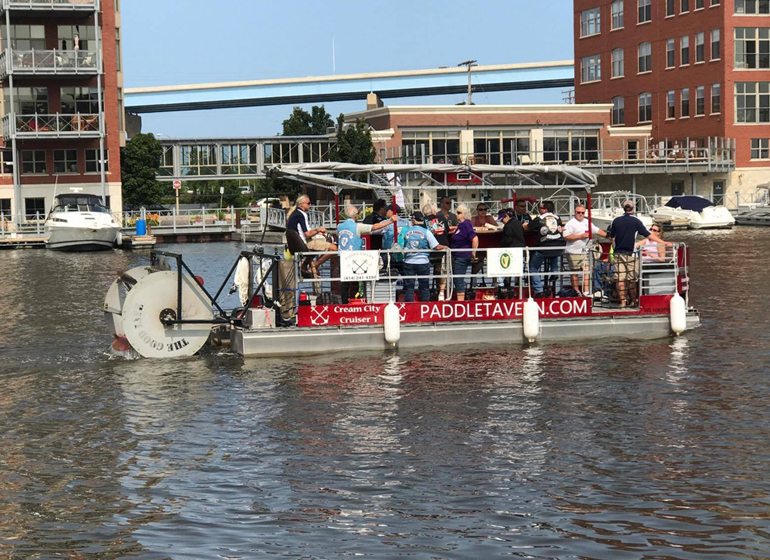 Adding a new twist to the concept of the Milwaukee pedal tavern, which takes bar-hoppers on a tour of the city's choice watering holes while riding a pedal-powered vehicle, a new company will begin offering the same service this summer — but on the Milwaukee River. The PaddleTavern will accommodate 14 people, and it's BYOB (Bring Your Own Beer).